The heartwarming bond between a Kodiak bear named Jimbo and his human caretaker has recently captured the online community's heart.
Jim Kowalczik, the proprietor of the Orphaned Wildlife Center in Otisville, New York, was recorded sharing a tender moment with the gentle giant, who weighs 1,400 pounds and stands 10 feet tall.
The video, aptly titled "When your bear had a hard day and needs some extra love," was posted on February 5 and quickly garnered over 1.2 million views by the following Thursday.
According to the sanctuary, 24-year-old Jimbo was under the weather earlier in February. This prompted Kowalczik's loving interaction, which saw him hugging Jimbo, stroking him, and even placing his hand in the bear's mouth as Jimbo rested his head on Kowalczik's lap.
The caretaker's devotion towards his ursine friend shone through as he comforted Jimbo, who was visibly relaxed and peaceful under Kowalczik's gentle care.
Despite his daunting size, Jimbo was not faring well due to an unidentified ailment that had left him restless.
After a recent veterinary check-up, Kowalczik decided to shower Jimbo with extra love and attention, whispering and petting him.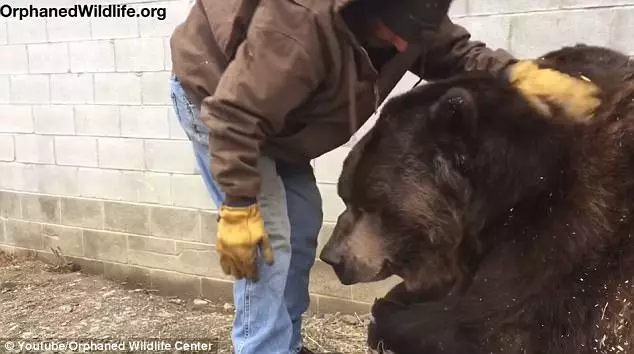 The Orphaned Wildlife Center has been Jimbo's home since he was a cub, having sustained early-life injuries that hindered his return to the wild.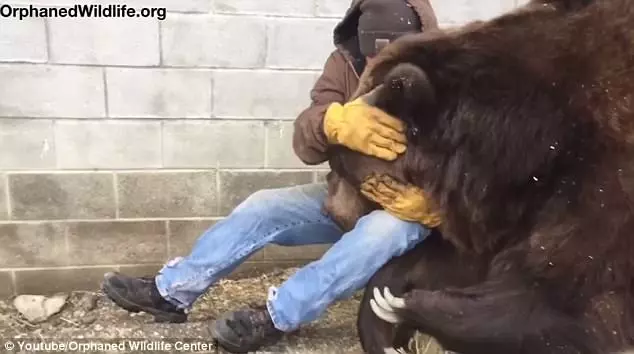 Kowalczik co-owns the Orphaned Wildlife Center with his wife, Susan, a former corrections officer who has since ventured into excavating.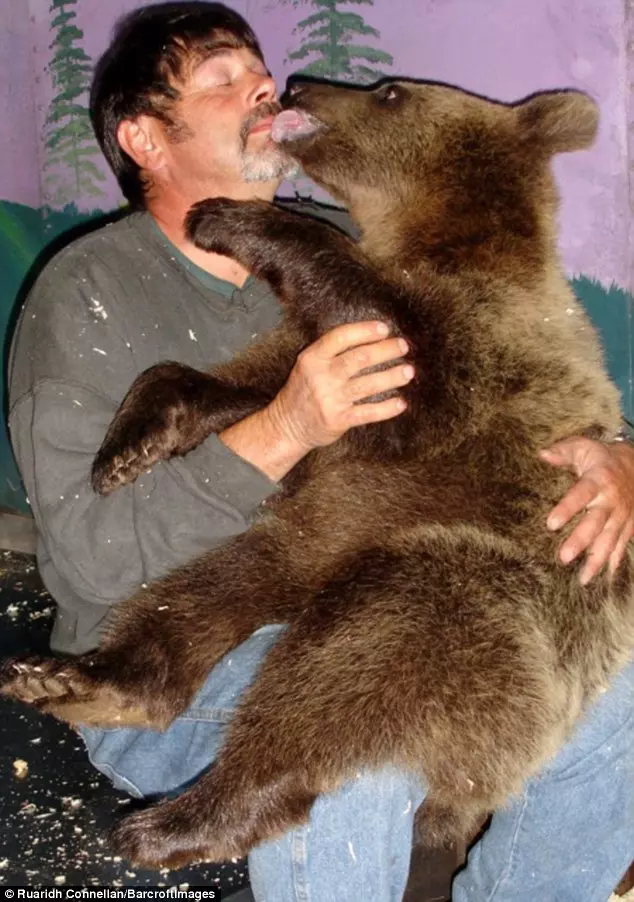 Their tender care of the animals under their wing, as evidenced by Kowalczik's sweet interaction with Jimbo, is a testament to their love and dedication to wildlife conservation.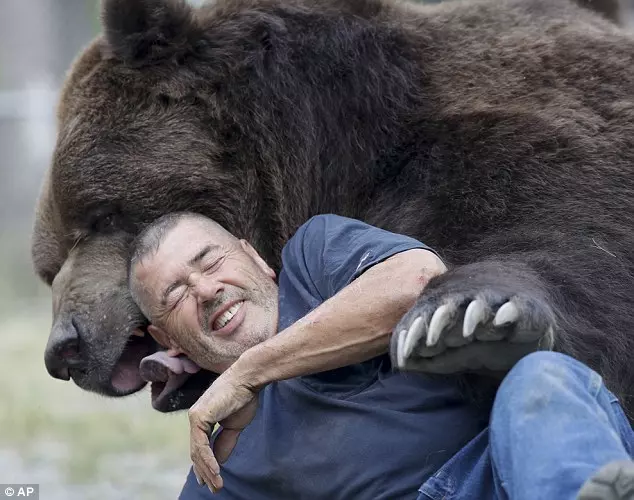 ---