Animals undeniably flourish best in their natural environments, where they can enjoy the optimal conditions for their survival and growth.
Sadly, numerous animals are born into captivity and live far from their natural habitats. However, the story of four such lions – Angela, Bellone, Saïda, and Louga – has a silver lining.
Born and raised in captivity, these lions spent their lives performing tricks for a traveling circus across France.
Their living conditions were far from ideal; cramped cages and subpar nutrition were their unfortunate norm. But in 2018 a beacon of hope arrived at the Born Free Foundation.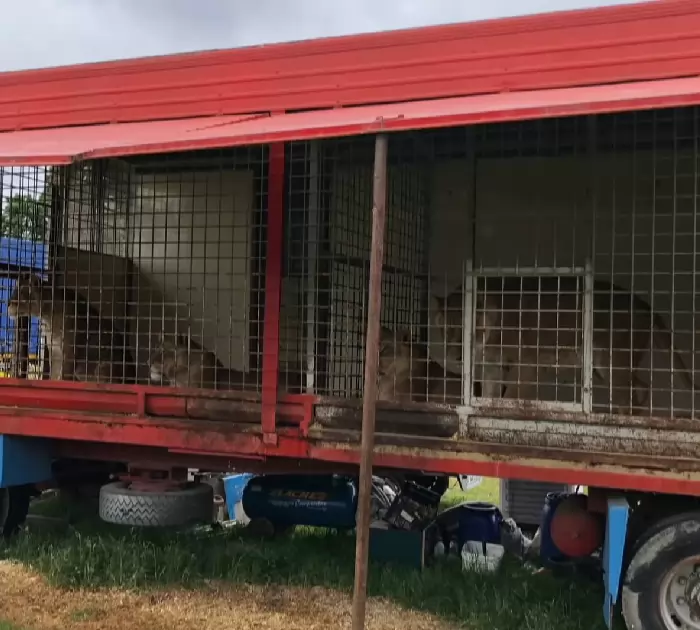 Upon rescuing the lions, the foundation, alongside partners such as Lazy Lions, initiated a fundraising campaign with a noble cause – to transport these majestic creatures back to their native South Africa.
The pandemic of 2020, however, put a halt to their plans, delaying the journey by a couple of years.
Despite this setback, the foundation used this time to aid the lions' recovery, accumulate more donations, and ensure their eventual transfer.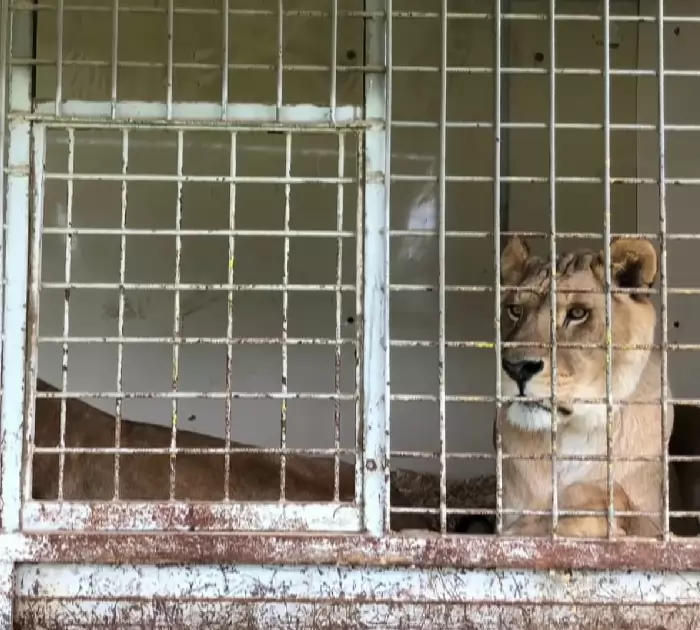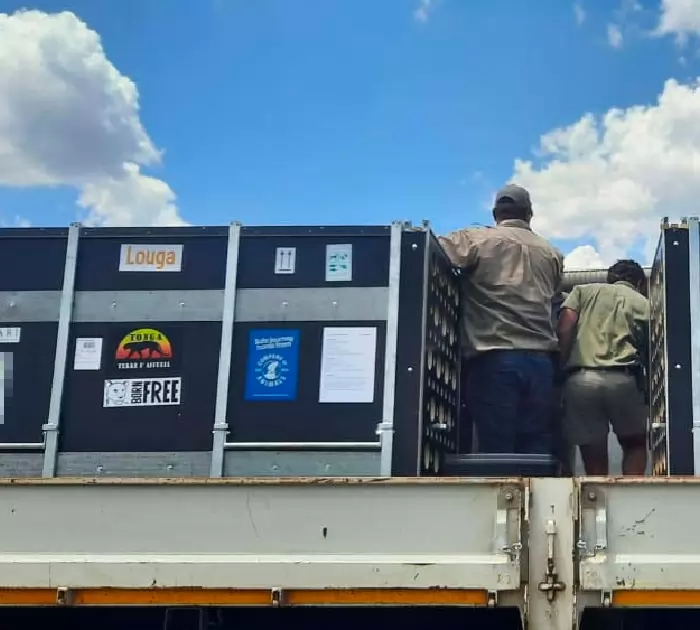 Throughout the pandemic, the lions remained in a rescue center in France, but the end goal was always clear – to bring them home to Africa.
And in 2022, their journey to freedom culminated in their arrival at the Shamwari Private Game Reserve in South Africa.
Although still enclosed within a three-acre space, the reserve offered the lions a vastly improved environment to acclimate to their new life.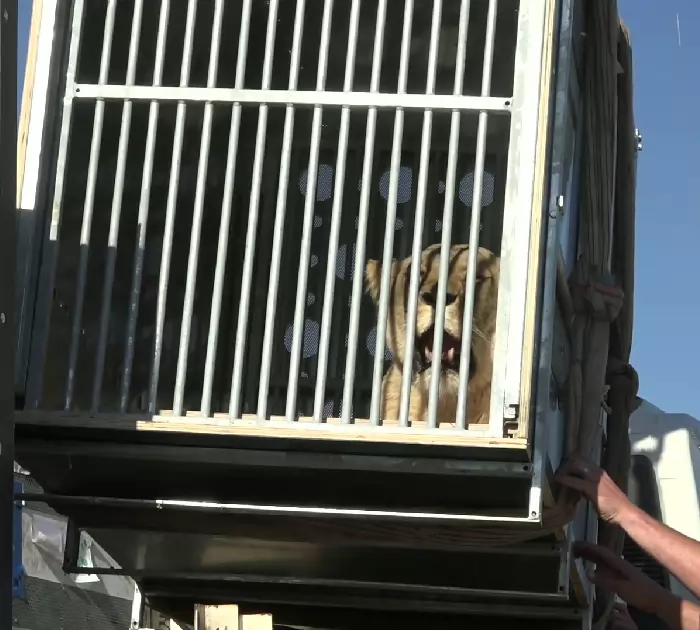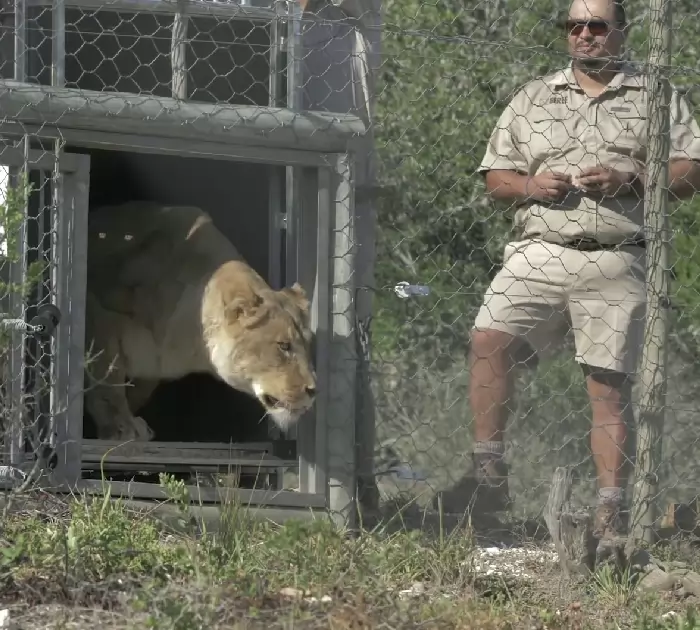 Catherine Gillson, the Born Free Manager, shared her optimism with BBC News, stating, "The sights, sounds, and scents of their fellow rescued big cats will heighten their senses immediately as they begin to acclimatize to their new lives. They are now in their forever home in Africa."
As the lions stepped out of their cages, they moved cautiously, taking the time to take in their new surroundings.
Angela, Bellone, Saïda, and Louga are finally home, a testament to the efforts of dedicated humans who value the lives of these remarkable creatures.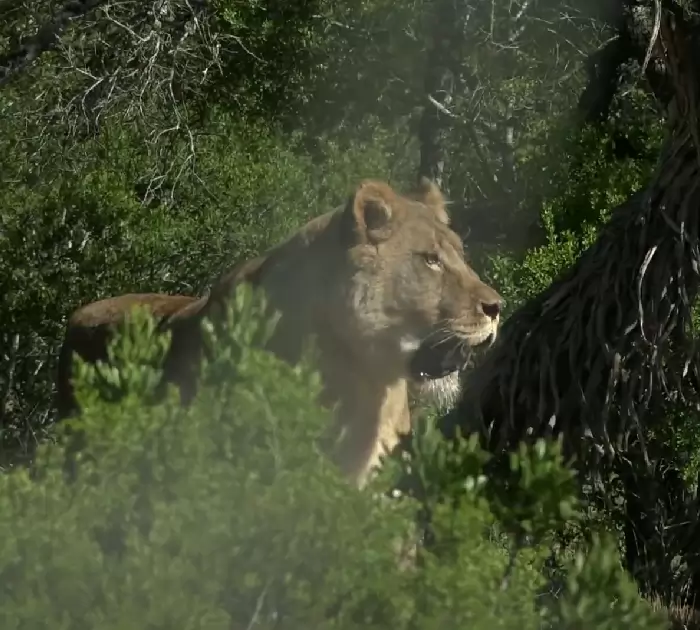 ---