With their adorable faces, soft fur, and playful demeanor, Foxes are irresistible creatures. But what sets them apart is their surprising ability to laugh.
A video recently posted by Minnesota's Save A Fox Rescue shows one of their red foxes named Finnegan in fits of laughter while getting his belly rubbed.
Initially, the sounds may strike you as familiar, resembling human giggles. As the video unfolds, it becomes evident that these sounds originate from Finnegan, wearing a wide, joyful grin while receiving a belly rub from Mikayla Raines, the founder of Save A Fox. It's a sight to behold as both the fox and the rescuer enjoy the moment equally.
Raines has been in the company of foxes for a decade. Her introduction to the world of domesticated foxes happened when she adopted a tame fox a few years back.
She explains, "Unlike their wild counterparts, domestic foxes are bred in captivity as pets and on 'fur farms' for their pelts. Due to legal and ethical constraints, " captive-bred foxes cannot be released into the wild."
Confronted with the prevalence of domestic foxes needing secure homes, Raines established Save A Fox in 2017.
She shares, "Many of our foxes at Save A Fox are from fur farms, rescued as surrendered pets, or confiscated from owners due to illegal circumstances, and subsequently brought to us."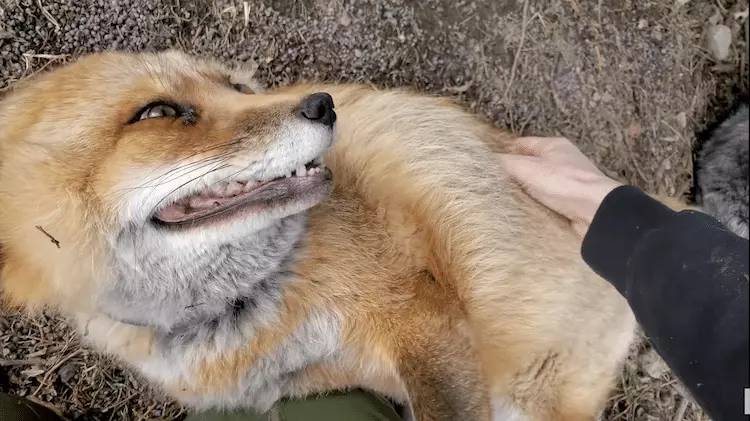 Raines' efforts have resulted in the rescue of approximately 150 foxes, including the charming Finnegan.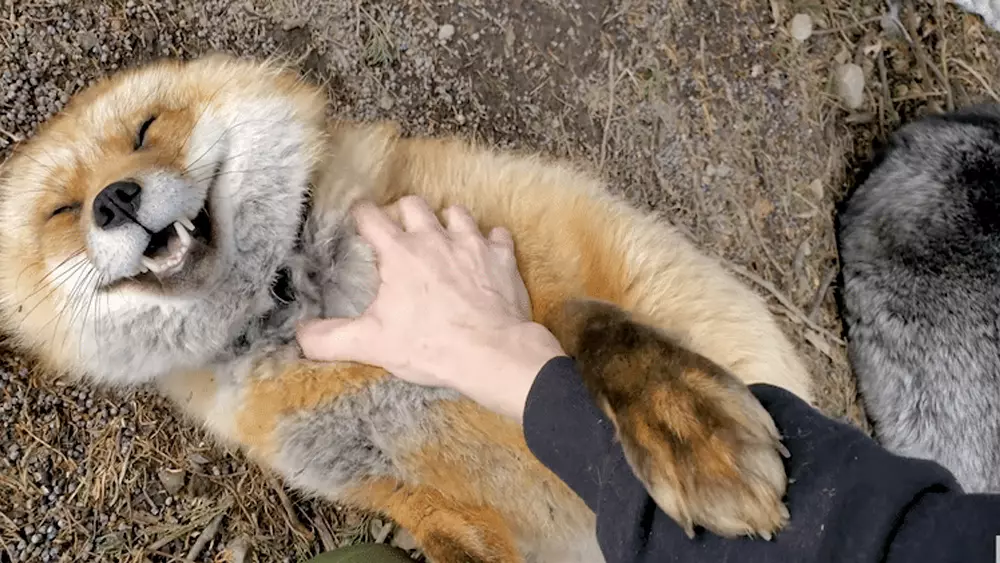 Like his reaction to Mikayla Raines—founder of SaveAFox Rescue—sneezing…
… or picking Raines' pocket in search of treats…
---