Get ready for an uplifting story of elephantine resilience and love. Dylan Pons, a content creator for a private game reserve in South Africa, recently witnessed a remarkable survival tale while on an afternoon drive around Kruger National Park.
A herd of elephants at the Nsemani dam caught Pons' attention, but it was Vutomi, a female elephant with only three legs, who stole the show.
Watch the video at the end
Despite her disability, Vutomi refused to give up and kept up with her herd. During their time together, Pons and his team noticed Vutomi taking to the water for comfort and relief, leaving darker watermarks on her body.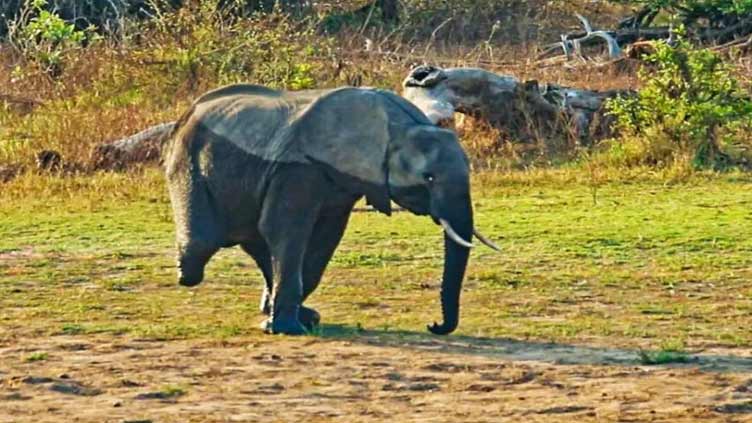 But what struck them most was how she adapted to her situation and continued to move with her group.
Vutomi's three-legged survival story is a testament to her incredible resilience, as well as the love and care shown by her herd.
It is unclear how she lost her limb, but it is possible she was the victim of a snare or predator attack – unfortunately common occurrences for elephants.
Despite her injury, Vutomi has been embraced by her community, who greet her with a beautiful sense of compassion and empathy.
Pons described the experience as "heartwarming," adding that the herd truly showed an amazing sense of community and care.
As elephant lovers, we can all learn from Vutomi's strength and determination. Her story is a reminder that even in the face of adversity, with love and support, anything is possible.
Watch the video below: