Wildlife photography often relies on the serendipitous blend of perfect timing and precise location.
Such was the case when Kevin Ebi, a seasoned wildlife photographer, immortalized the extraordinary aerial combat between a bald eagle and a red fox, both vying for a rabbit meal.
In an informative post on his blog, Ebi narrates the mesmerizing sequence of events that unfolded while he was capturing foxes on his camera at the San Juan Island National Historical Park in Washington state.
Ebi observed a lively group of eight fox kits as they started their hunting lessons. They spotted a rabbit, and after a thrilling chase, one of the foxes emerged victorious, carrying the rabbit across the field.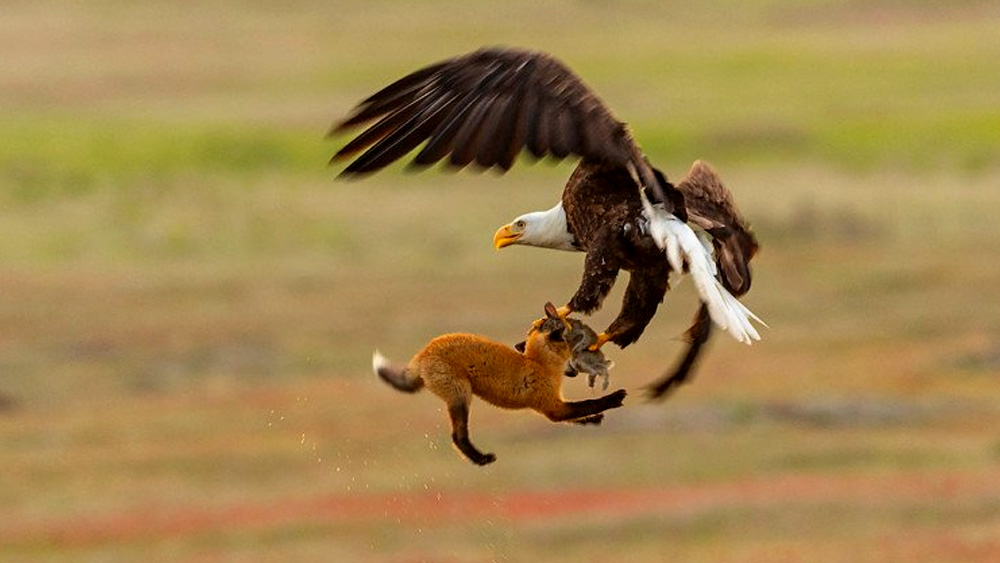 Ebi describes the moment: "As I followed the fox with my camera, a sudden bald eagle cry caught my attention. It was swiftly approaching, clearly aiming for the rabbit. I quickly focused on the fox, anticipating a quick turnover of events."
Much to Ebi's surprise, instead of a swift surrender, the encounter escalated into a fierce airborne battle.
Using its strength, the eagle hoisted the fox and rabbit into the sky. Despite being airborne, the fox tried to free its catch by swinging back and forth.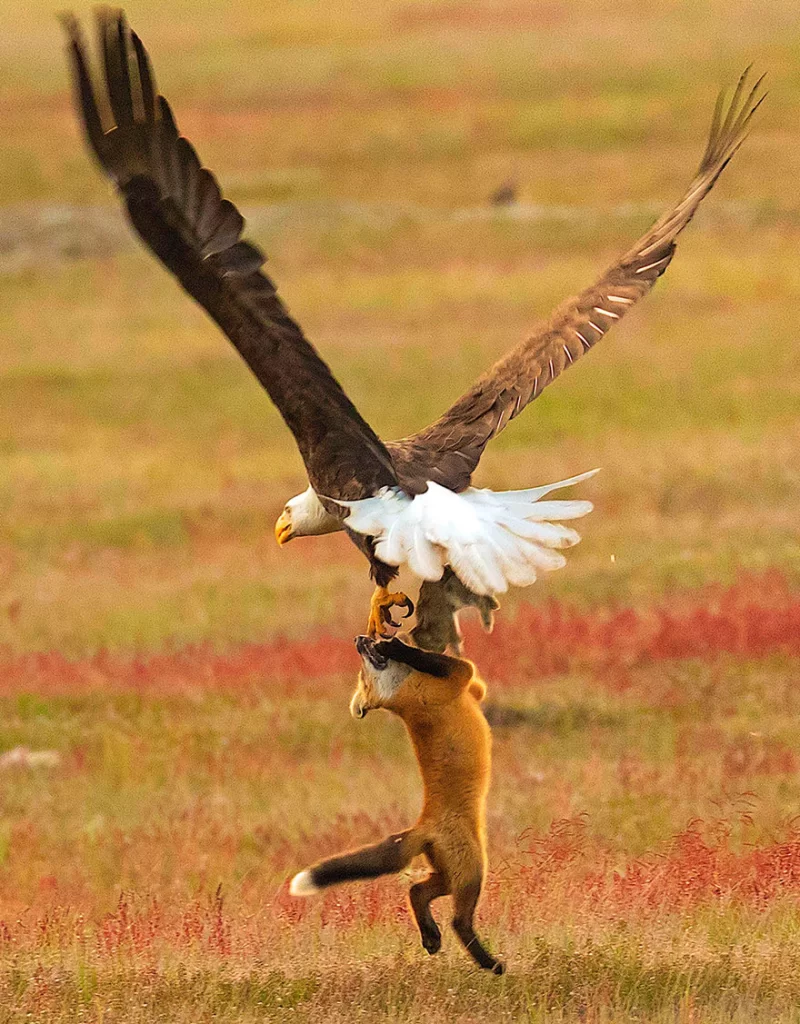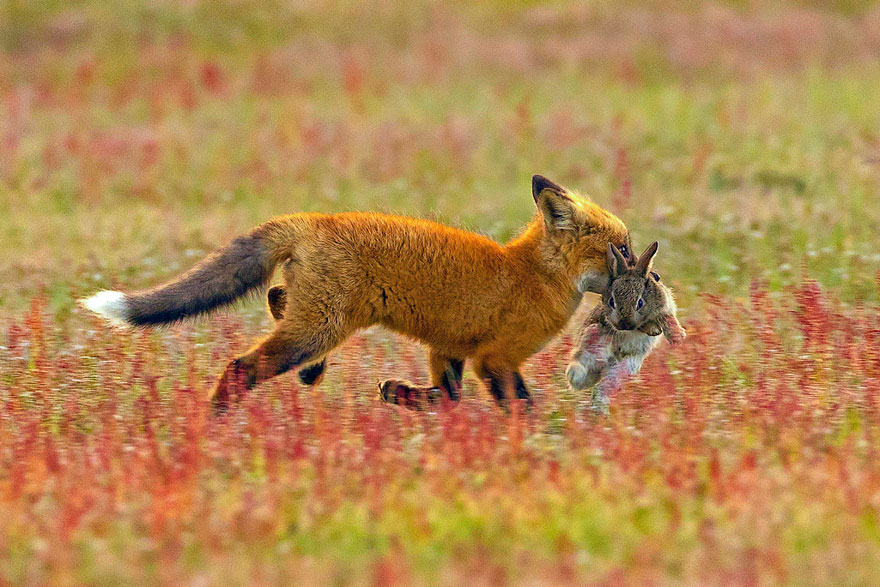 Ultimately, the eagle shifted the rabbit to its other talon, resulting in the fox releasing its grip. The epic battle concluded in under 10 seconds.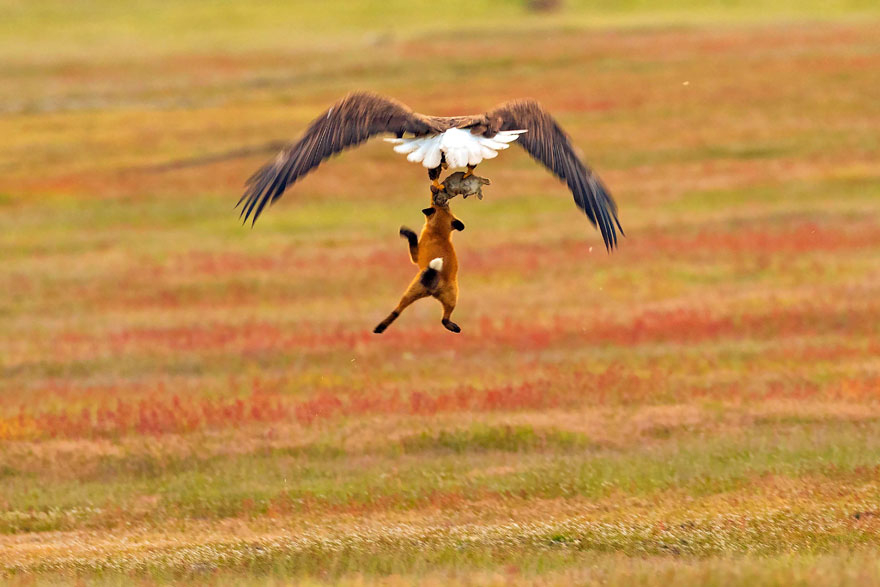 For those concerned about the fox's welfare post-duel, Ebi assures that it was unharmed. The fox quickly recovered from the encounter and continued its playful activities with the other kits, bearing no visible scratches from the aerial struggle.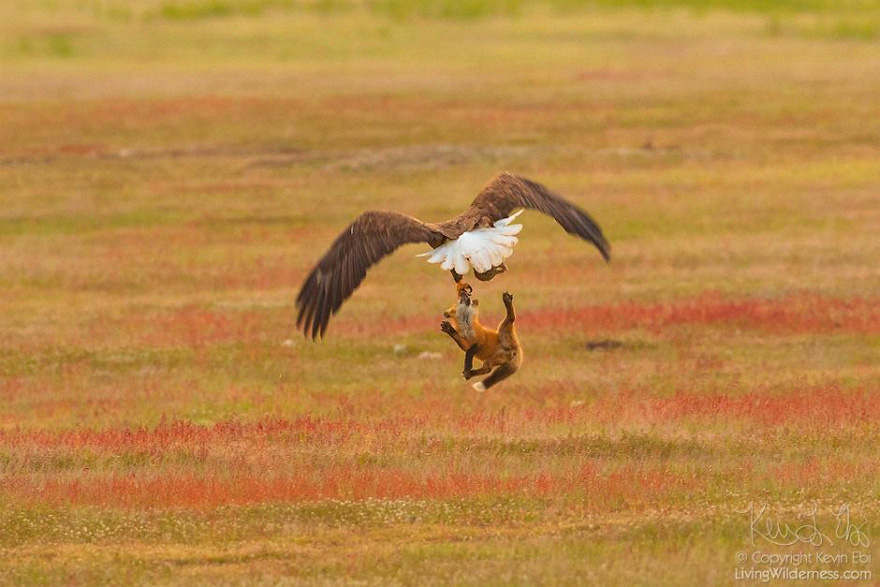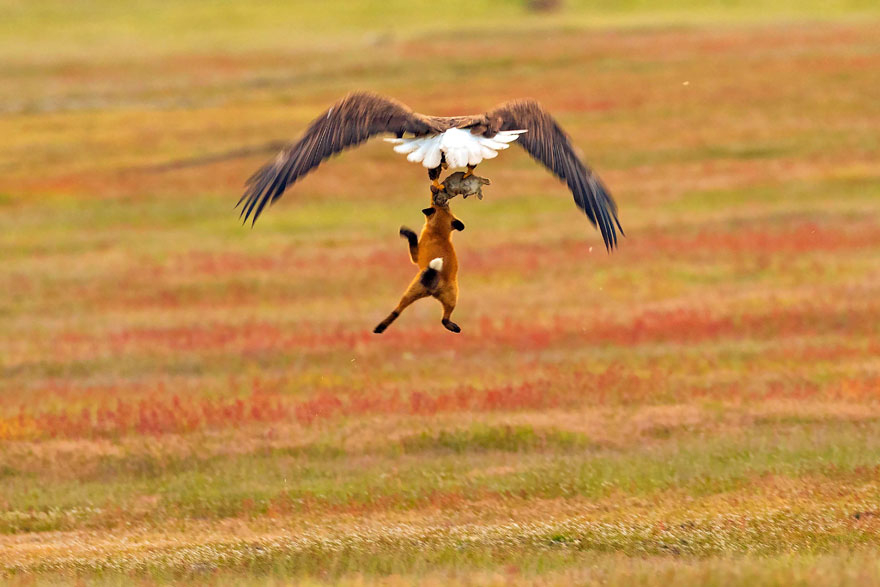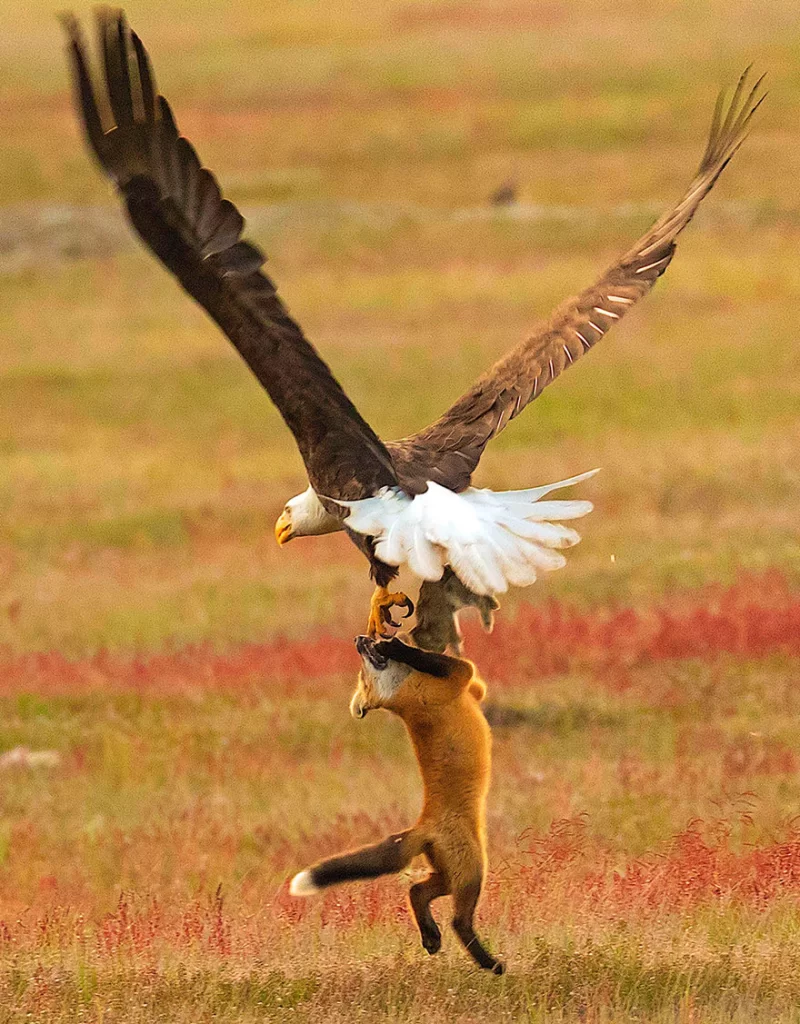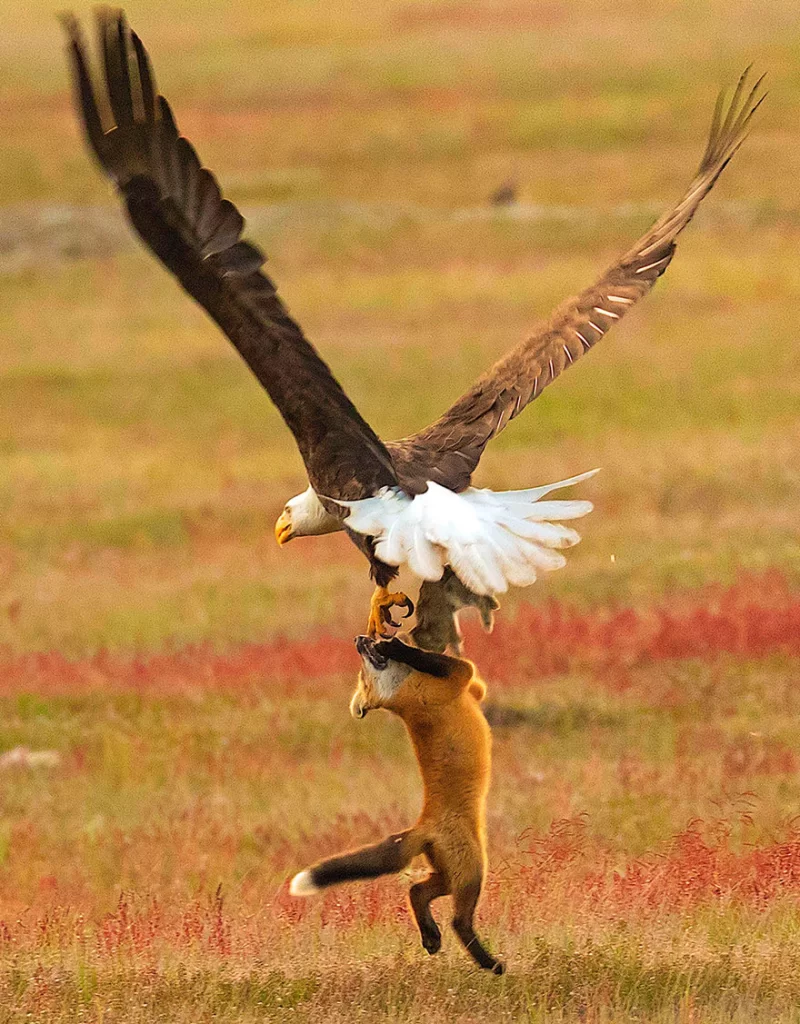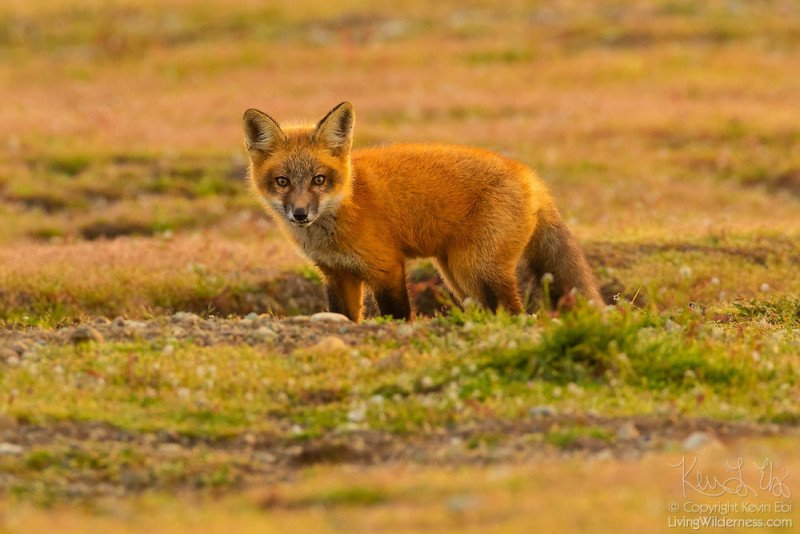 ---